As we reflect on the accomplishments of the Lewis Retail Centers team, we are proud to celebrate everything we've achieved in 2021. As one of the largest shopping center developers in California and Nevada, we pride ourselves on continuous growth in leases and visitor traffic. This past year, we had a total of 38 store openings, 111 new transactions for a total of 827,000 square feet, and a 97% occupancy rate! In addition, we also had a 5% increase in visitor traffic across our shopping centers from 2019. What this means is we had a total of 65 million visitors at our shopping centers this year, which is something worth celebrating since the COVID decline.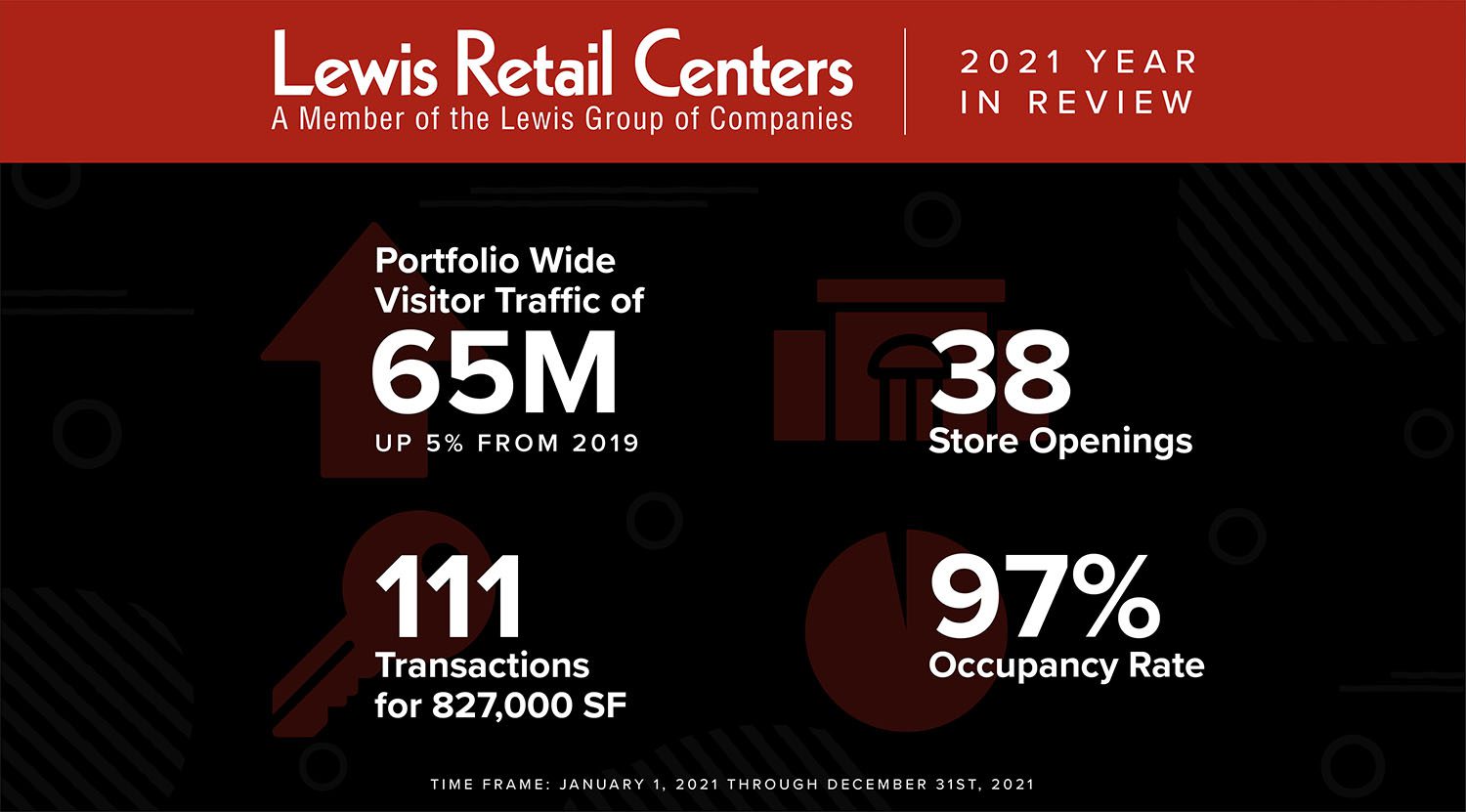 The success of our Lewis Retail Centers is all thanks to the amazing communities our shopping centers reside in, our hardworking team that works day in and day out, and our amazing community of tenants that help provide the best retail experience for our guests. Thank you all for making 2021 a successful year, we're excited to see what 2022 holds for us!
To learn more about where our shopping centers are located, head to our website.