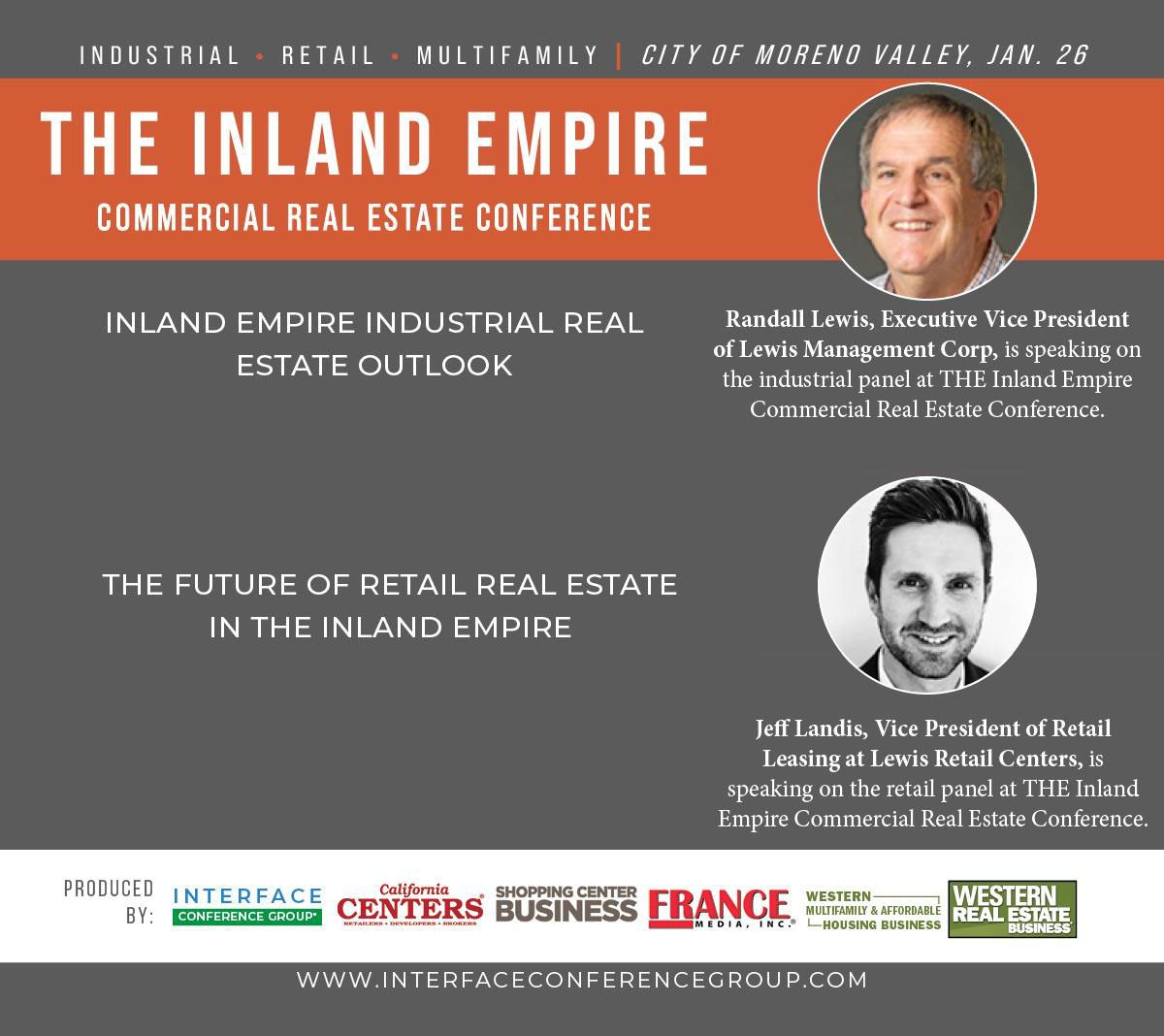 The Inland Empire commercial real estate community will come together on January 26th, 2023, at the City of Moreno Valley conference center for the Inland Empire Commercial Real Estate Conference. Hosted by Western Real Estate Business, Shopping Center Business, California Centers, Western Multifamily & Affordable Housing Business, and the InterFace Conference Group, this in-person event is a must-attend for anyone in the industry.
With a focus on the retail, industrial and multifamily sectors, the conference connects industry players who are buying, selling, developing, redeveloping, leasing or financing properties in the Inland Empire. As one of the most active markets in the nation, the Inland Empire offers plenty of opportunity for growth, with e-commerce companies taking up more and more industrial space, and retail developers rethinking their centers to stay relevant. And with demographic trends pointing towards continued growth in multifamily demand, the conference is the perfect opportunity to learn about the latest developments and trends in the area.
Attendees can expect to hear from industry leaders, including Jeff Landis, Vice President Leasing, who will be participating in the Retail Panel, and Randall Lewis, Executive Vice President, who will also be on a panel discussing the industrial outlook. Attendees will also have the opportunity to network with property owners, developers, property managers, economic development executives, buyers, and lenders who are active in the retail, industrial and multifamily sectors. With attendees coming from throughout Southern California and surrounding areas, this is an event not to be missed. If you're in the commercial real estate industry, make sure to mark January 26th, 2023, on your calendar and register today at the Inland Empire Commercial Real Estate Conference website.