Starbucks In Calimesa Now Open – The Marketplace at Calimesa
We are thrilled that on Monday May 4th  Starbucks was able to open at The Marketplace at Calimesa.  They are the first to open at our newest shopping center and grateful that during these trying times they were able to make it happen.  Right now only the drive through is open but we are excited and so is the community of Calimesa. We look forward to seeing them succeed!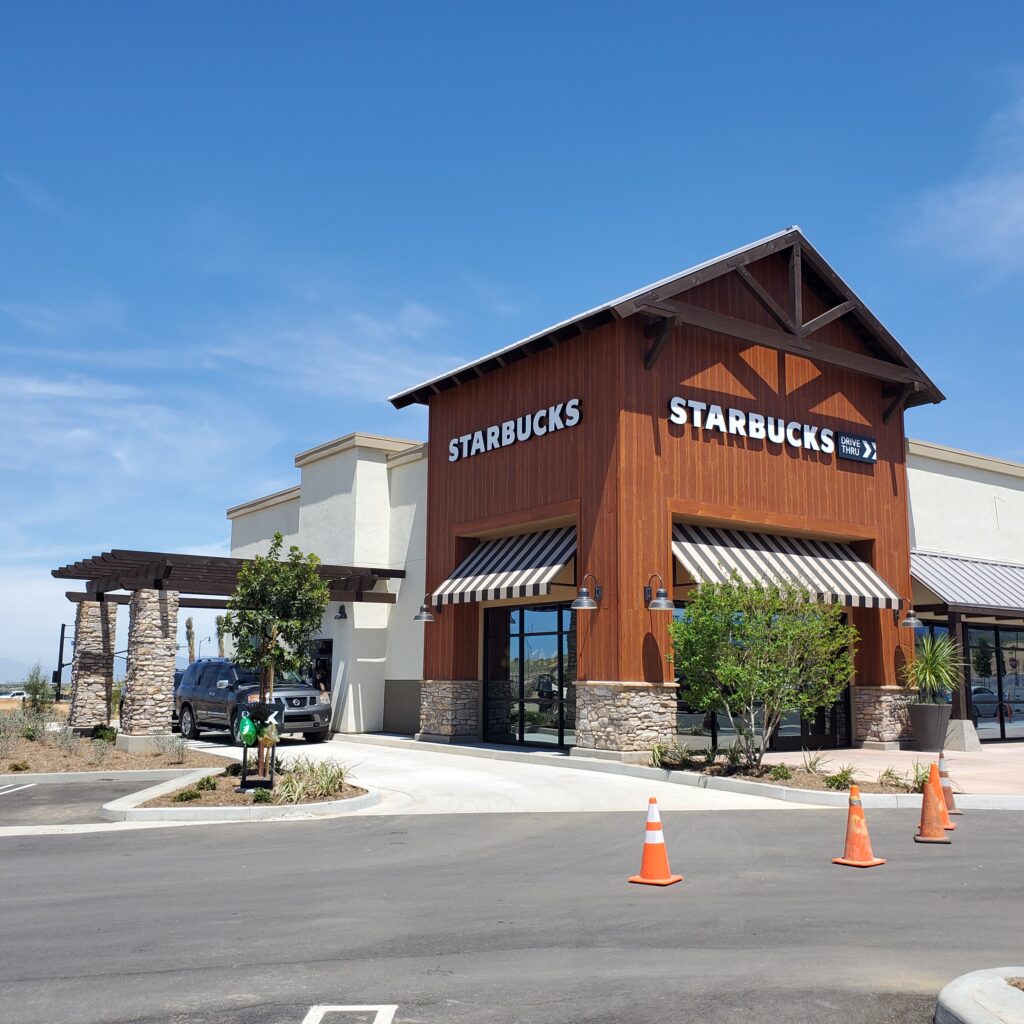 About The Marketplace At Calimesa
Once Complete the shopping center will include about ± 102,000 square feet of of space.  The center has great freeway visible with traffic counts exceeding 91,000 cars per day on the 10 freeway.  The surrounding area is comprised of an upscale newly developed master planned community.  The trade areas has nearly zero competition which gives a tenant the opportunity to service the trade area unencumbered by competitors.
Future tenants will include a new state of the art Stater Bros. Markets, Del Taco and other great services and restaurants. As we move through the Covid-19 Pandemic we'll be able to announce those opening dates.
About Starbucks
Starbucks Corporation is an American multinational chain of coffeehouses and roastery reserves headquartered in Seattle, Washington. As the largest coffeehouse in the world, Starbucks is seen to be the main representation of the United States' second wave of coffee culture.
City of Calimesa
The City of Calimesa incorporated December of 1990. It has developed its own unique zoning codes and standards and sought to retain its open space characteristics. The City's General Plan provides for neighborhoods and businesses that reflect that concept. The City is governed by a five-member City Council and a form of government small enough to respond to citizen concerns yet experienced enough to maintain the unique Calimesa lifestyle.