Ken you get me another round? Yep. They have 25+ beers on tap. 




Ken you catch a game? Yep. They have multiple TVs for all your sports pleasure.




Ken you bring me more fries? Yep. Their American comfort chef-driven cuisine will fill you up and have you asking for seconds.




Ken you bring your family? Yep. They have a family and community focused environment that will keep you coming back time and again.
So, how did Kenwood's Kitchen and Tap come to Town Center at the Preserve?

The owner, a Chino native who grew up in the community and went to Don Antonio Lugo High School, is extremely excited to bring this restaurant concept to his hometown. Kenwood's Kitchen and Tap's first location is in Costa Mesa, CA and this will be its second location, opening in Fall of 2023. 
"Growing up in Chino, I know that community is extremely important. I wanted to bring a "Cheers" type environment to the city, to the people of Chino, and for Kenwood's Kitchen to be a haven for families, sports lovers, foodies, and friends," says Ken Kenwood, Co-Founder of Kenwood's Kitchen and Tap who opened the concept with his wife Maria and two kids. 
Ken Kenwood is no stranger to the fast casual and restaurant industry. Kenwood brings more than three decades of expertise, starting from when he was just 16 years old. 
Family owned and operated, Kenwood's Kitchen and Tap will offer American comfort cuisine featuring fresh, local ingredients in an upscale casual ambiance that includes communal tables, comfy booths, and bar seating in the dining room. The space also comes equipped with a patio for those looking to sit outside in the fresh air, or even bring their pup along with them! 
The 4,710 square-foot eatery will feature delicious dishes such as pulled pork sliders, jalapeno poppers, wings, burgers, flatbreads, fried chicken, and tasty desserts like classic apple pie and cheesecake puffs. This is just a small sampling of the extensive selection of made to order comfort food that Kenwood's Kitchen and Tap will be serving up for the Chino community.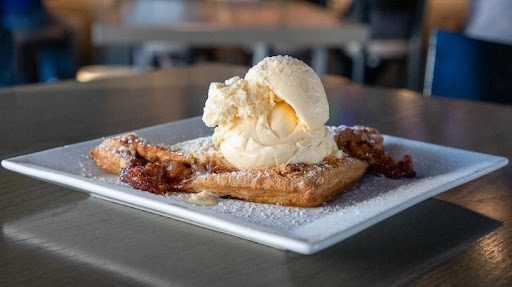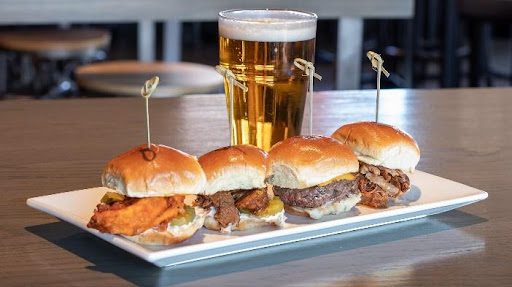 Looking for a new happy hour spot? A place to sip drinks, snack on apps, and watch your favorite sports teams? The restaurant will also have a full-service bar with 25 draft beers, wine, and delectable specialty cocktails. From passionfruit margaritas to strawberry mules and pineapple whiskey sours – Kenwood's Kitchen and Tap offers something for every taste.
Town Center at the Preserve is extremely excited to have Kenwood's Kitchen and Tap join the retail center's roster of unique and engaging tenants. Developed by Lewis Retail Centers, Town Center at the Preserve provides a pedestrian-friendly gathering space equipped with a range of outdoor amenities such as shade structures, cabanas, firepits, al-fresco lounges, and multiple areas for events such as outdoor movies. Kenwood's Kitchen and Tap will serve as a welcoming environment to enjoy delicious food and drinks in between shopping and socializing. 
We can't wait until the doors are open and you can enjoy this family-owned, chef-driven, and casual yet upscale place on your own.